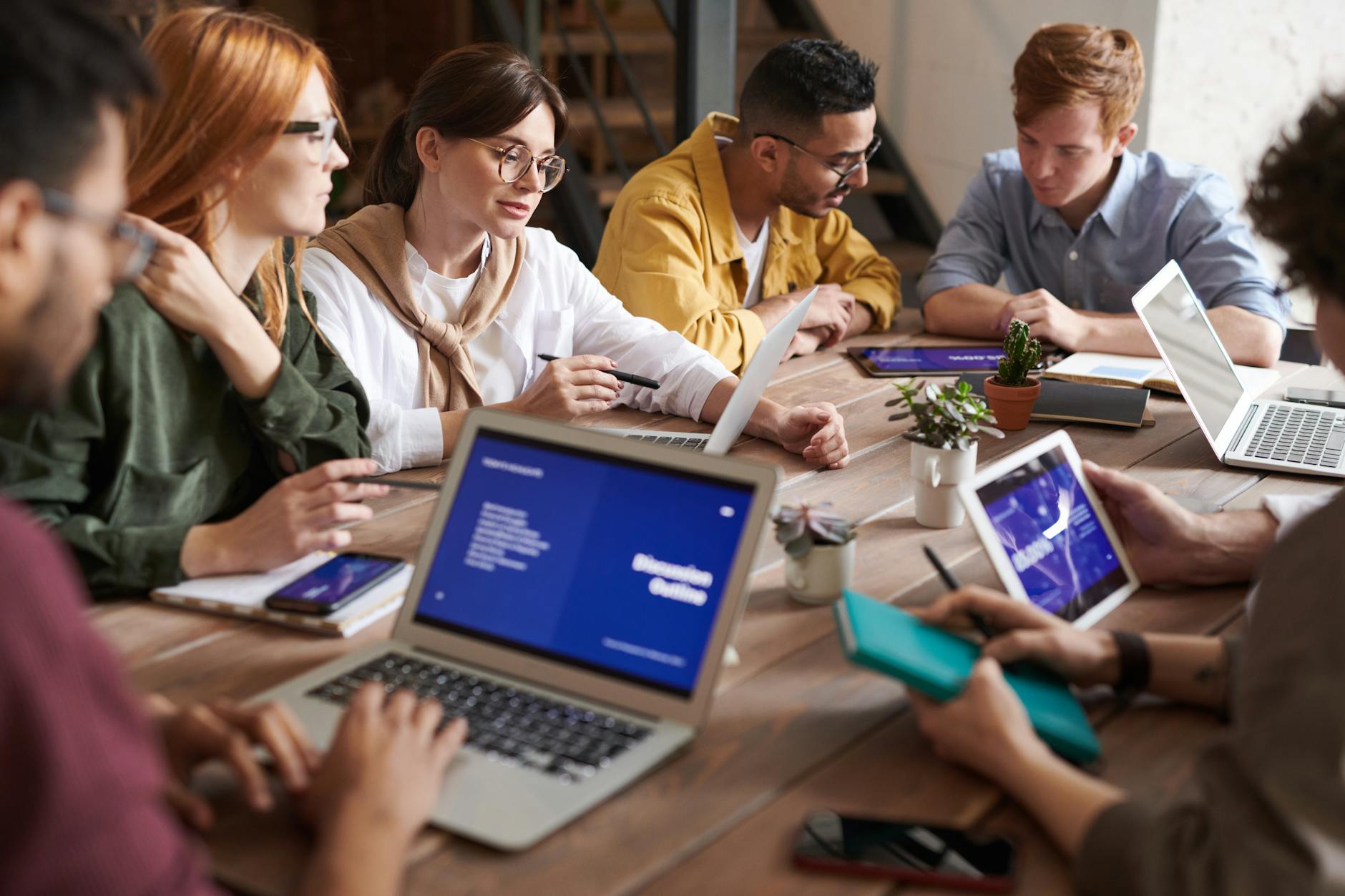 Gone are the days when retail leasing agencies would invest in print and TV to implement their marketing plans. As digital marketing has evolved from moving advertisements to being largely mobile, it just is a given that businesses would follow, and respect such a trend. It's by far the best way to reach your customers these days. 
This doesn't exclude the Interior Design Industry. If you are technology-virgin, digital marketing might seem like a giant black hole to you. But that doesn't mean it's not important. If you do great interior design – even just to get a property valuation in Melbourne – but miss the marketing part of it, your business is more likely going to turn to dust in that black hole. In an industry with massive competition, you definitely need marketing tools. I've done my research and I've found the best tactics for Interior Design Agencies that could help you grow your brand and increase small business profits. 
Here's how you can use digital marketing to your advantage:
Build a website.
This has always been the first step, it seems. But making it functional, efficient and social may require a set of skills you don't have. But even if you need to hire someone, that doesn't excuse you from needing to know the basics. What's important is to have a virtual existence. Claim that space and run your business accordingly. Meaning, you need to put the name and the logo out there for people to see and engage with. Establish a landing page that informs people of the product or service you provide. Start with something simple like a portfolio of past contracts and designs. Write down the mission and vision of the interior design firm. You should also regularly write content describing the inspiration behind your business and what drives it. Place a call-to-action button at the bottom of the page, so that whoever is interested in the services may call you or book an appointment (depending on what your service is – you can personalise it according to your needs). Then provide a space for the designer's credentials. If satisfied customers were willing to leave a review, provide that too. And develop the site from there.
Acquire the advantage of being a triple threat.
Interior Design Agencies may ask their clients' designers to get involved with how their website can stand out, and become user-friendly. They are in an advantage where they could establish a remarkable look for those who would check out the website that represents their business. That is taking up traditional marketing into a notch. Only, the design will be applied on the website, so it feeds the process of Digital Marketing. What you may need to know is that the third fastest growing marketing strategy is going social. Social Marketing involves building communities through social platforms. Organically share content regarding your services to Facebook, Twitter and most especially, Pinterest. These three sites are the most visited social platforms on interior design. Pinterest has 250 million users monthly, and is the most sought after platform for visually aesthetic products. 39% of its users earn US$75,000 or more per year, which may be significant since you are aiming for visitors to become consumers. 
You should be aware that a marketing strategy is good, and having three strategies (social media accounts) will assure you to make more sales. 
Utilize the benefits SEO could grant.
Search Engine Optimization, or SEO, brings target population into your website via organic searches, behavioural responses online and leads. You can ask a digital marketing agency for help. The best ones to consult are those that focus only on SEO marketing. Google, Yahoo, Bing and many more are search engines that people use to type in words that they are interested in, or are looking up. Let's say somebody is interested in doing a makeover of their room; because of a tight budget, she just decides to research interior design online. She goes to one of these search engines (most people prefer Google), types in "DIY Interior Design". Now, this set of words is what you call keywords. It means these are the words that are more likely to be linked into any Interior Design Firms or Businesses out there. Let's say, the results were too overwhelming for the person, and so instead she just put "DIY Interior Design Experts Portfolio Images". If Google then suggested your website, that would be an amazing result, don't you think? So how can we make that happen? Well, if you have programmed your website with good SEO, Google will most likely put you as one of the top results, because your website is relevant to the search query. Without SEO, you'd probably land somewhere after the second page because of the great number of competitors you have to deal with. Nobody goes past the second page, therefore, nobody will be able to see your portfolio no matter how badass it was compiled. 
So is it important to have a digital strategy for your Interior Design Agency? If you want to be hands-on in dealing with your clients, or if you want to put all of your focus into work – then yes, of course. Leave the marketing to the professionals. Is it worth investing in digital marketing for your Interior Design business? Yes! Especially if your agency advises you to do so. You have to keep up with the trends. And you should never doubt establishing an online presence for your business.